Privacy Policy
Privacy Policy
The information supplied below will explain how we hold and use the information we collect through the use of our online site skullies.co.za. We are committed to protecting your privacy. This privacy policy applies to all the web pages related to skullies.co.za.
WHAT GENERAL INFORMATION DO WE COLLECT?
Certain information is collected through the way you interact with our site as well as information about how you arrived at our site. This information is generally the following:
IP Address
Web Browser
Cookies
About your Device
WHAT GENERAL INFORMATION IS COLLECTED WHEN YOU REGISTER?
At the time of registering on the site, you will be asked to complete certain information like:
Name
Surname
ID Number
Residential Address
Delivery Address Details if different from your Residential Address.
Contact Details-email address and Contact Phone Number
This information is stored and linked to the user name that you have supplied at the time of registration.
WHAT INFORMATION DO WE REQUEST WHEN MAKING A PURCHASE AND PAYING FOR THE PURCHASE?
At the time of you making or attempting to make a purchase you will be required to confirm your purchase and then make payment for the purchase.
At the time of making a payment, if the payment method selected is Credit Card then the information we will request to be supplied is:
Type of Credit Card – Visa or Mastercard
Credit Card Number
Name on Credit Card
Expiry Date
CSV (Three digits on back of Credit Card)
As this information is used to authorise the payment through the PayGate payment gateway, we only receive limited data back from them, like the confirmation of a successful or declined transaction, with limited detail of the information supplied by yourself for the payment purposes.
USE OF THE INFORMATION COLLECTED
The use of the General Information above is used for the finalisation and despatch of your order to the delivery address as indicated by yourself relating to that particular order.
This order information is stored with all the required product information against an allocated Order Number. This Order Number and the order detail is linked to your user account. This order information can be accessed at any time by yourself by logging into your user account.
The information collected may be used in the identification of potential fraudulent transactions. We unfortunately live in a world where cyber-crime is an everyday occurrence.
DO WE SHARE YOUR INFORMATION?
We do share your information with Third Parties in certain circumstances as indicated below:
Google Analytics – which assists us in understanding how you interact and use our site. You can visit Google Analytics Privacy Policywhich will give you insight and information as to how google analytics uses your information that they obtain from us. You can opt out of Google Analytics at any time by visiting here.
We may be requested/ required to supply information to comply with applicable laws and or regulations.
If requested through the proper legal channels and legal documentation like a Subpoena, to supply information.
There may be a sharing of information with Facebook, Instagram.
PROTECTION OF PERSONAL INFORMATION
We comply with South Africa's Protection of Personal Information Act of 2013 ("POPI"). You can download the full Act here.
We undertake that all Employees are made aware of the said act and that they will comply so that any Personal Information supplied by you to us is only handled in the way as indicated in this document.
SECURITY
We are committed to ensuring that your information is secure. Our IT department has the most recent virus and firewall protection in place.
TERMS AND CONDITIONS AND PRIVACY POLICY
By using this Online Site, you hereby agree with the content of the Terms and Conditions (T&C'S) document as well as this Privacy Policy.
CONTACT DETAILS:
Email: orders@skillies.co.za
Telephonic Support : 066 283 5914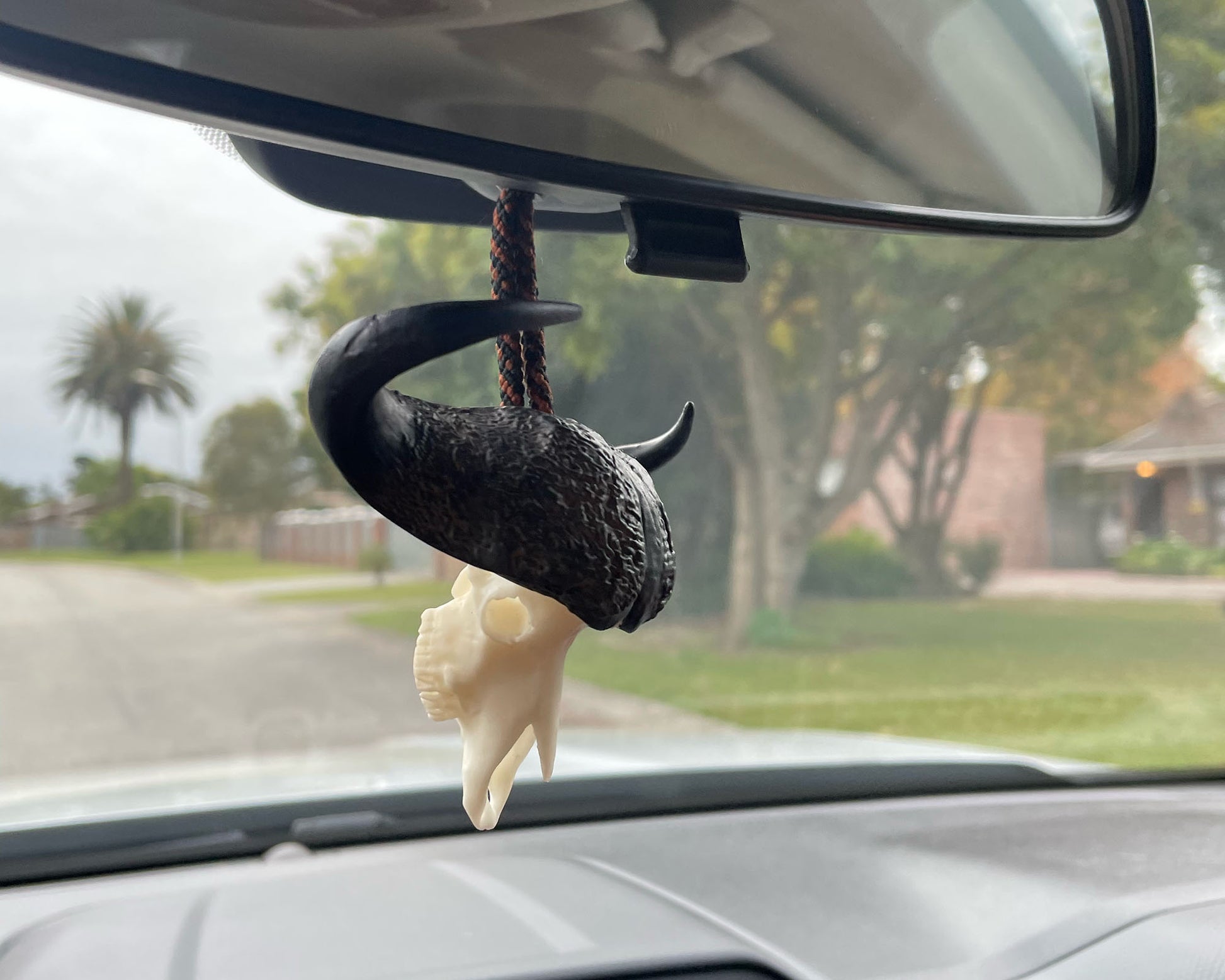 Mirror Hanging Skullies
Regular price
R 658.35 ZAR
Regular price
Sale price
R 658.35 ZAR
Unit price
per
Sale
Sold out
Share
View full details